Regular Program
REGULAR IS NOT REGULAR AT DUGGAN SCHOOL!
Duggan School provides programming for students in kindergarten to grade 6 that is based on the Alberta Education curriculum. Our programming delivery is not regular ... we strive to provide engaging instruction that supports the utmost learning.
We offer a half day kindergarten program.
French As A Second Language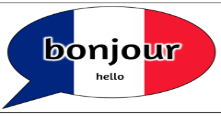 At Duggan School, we offer French as a Second Language (FSL) starting at the ‌grade 4 level. Based on the research demonstrating that a second language is best taught between 30 - 40 minutes per day over the course of a school year to enable students to develop communication skills, language knowledge and cultural understanding, Duggan students have scheduled French classes as part of their academic program.
Go to the Edmonton Public Schools website for more information on the EPSB French program.