Welcome To Duggan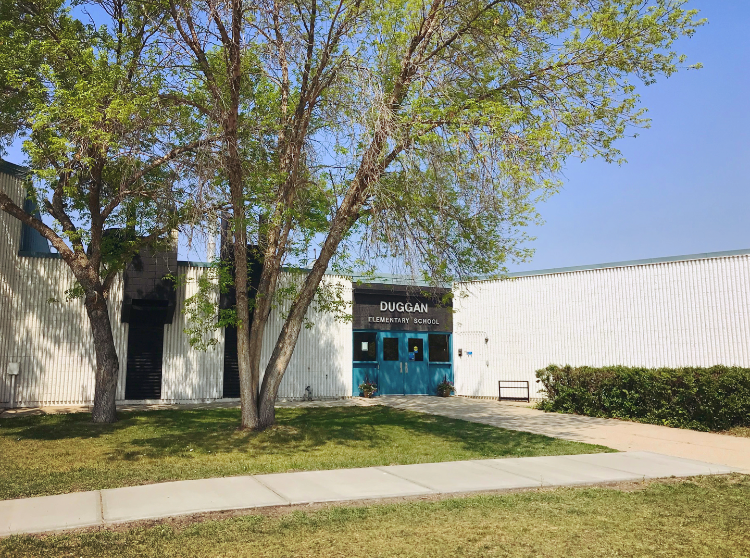 ‌Welcome to Duggan School!
Duggan School really is a 'gem' from the treasure chest of Edmonton Public Schools. Our school is a warm, and welcoming learning environment that consists of students, parents, staff and community members who support and nurture excellence. We are committed to maintaining a friendly, family atmosphere.
Our main school motto is: Leaders Learn Here!
Duggan school provides Kindergarten to Grade 6 inclusive classrooms for children in the Duggan, Desrochers, Heritage Valley Town Centre, and East Chapelle communities. We are a 'Hub" as well for a large Pre-Kindergarten program for students aged three to five. We have also recently introduced an Interactions program as well.
Duggan has a wonderful and knowledgeable staff who are all committed to offering a stimulating, positive learning environment.
If you would like to consider becoming a part of our Duggan School community, please come and visit us to learn about our school family, learning priorities and our foundations in leadership, respect, responsibility, safety and pride.
(780) 434-0319